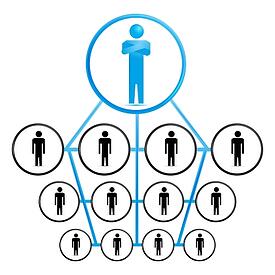 Hospital Associates is pleased to announce a new contract addendum to provide logistics services and direct-to-site delivery services to members of the MedAssets group purchasing organization.
In a continuing effort to provide its current and future customers the best combination of service excellence and cost efficiency, Hospital Associates has entered into an additional contractual agreement with the MedAssets GPO. This agreement is designed to help MedAssets member facilities save time and money when managing capital equipment purchasing projects.

These member facilities and their purchasing projects may range from (i) new construction or expansions of medical centers/hospitals or medical office buildings/clinics; (ii) build-outs of such facilities; or (iii) their product replacements. In addition, this special agreement will be extended to the member facilities described above which provides a PO, or group of POs, for a specific facility, or project, that exceeds $75,000 in equipment purchases from Hospital Associates.
Logistics Services
For a discounted, capped fee, Hospital Associates offers a complete array of logistics services, which may include:
Assembly of product(s) in Hospital Associates warehouse prior to delivery;





Assembly of product "kits" in Hospital Associates warehouse, shipped together in one box for delivery to one room within the facility and labeled as one "kit";





Customized labeling and/or asset-tagging of products prior to delivery;





Staging of products prior to delivery;





Special promotional handling with manufacturers, e.g., applying for free product or rebates on a Member facility's behalf;





Special coordination with manufacturers, such as managing shipments to arrive at certain times or after certain dates.
Direct-to-Site Delivery Services
When requested by the Member facility, Hospital Associates will, for a discounted, capped fee, warehouse and deliver the purchased product(s) Direct-to-Site. This service may include:
Warehousing the product for up to 45 days prior to delivery; (After 45 days the facility will be invoiced for the product, or additional storage fees may apply.)



Delivery direct to curbside or loading dock - lift gate trucks will be provided at no additional charge;





Delivery to designated rooms within the facility, product aligned in the room according to a set of equipment floor plans provided to Hospital Associates prior to the delivery;





Removal of all shipping materials; (All cardboard will be disposed of through a recycling company.)





Product damages occurring prior to final sign-off by Member facility representative will be resolved by Hospital Associates;





Customized, consolidated receivers.
If you have any questions, contact your Hospital Associates rep, or leave a comment below!
---
About CME: CME Corp is the nation's premier source for healthcare equipment, turnkey logistics, and biomedical services, representing 2 million+ products from more than 2,000 manufacturers.
With two corporate offices and 35+ service centers, our mission is to help healthcare facilities nationwide reduce the cost of the equipment they purchase, make their equipment specification, delivery, installation, and maintenance processes more efficient, and help them seamlessly launch, renovate and expand on schedule.