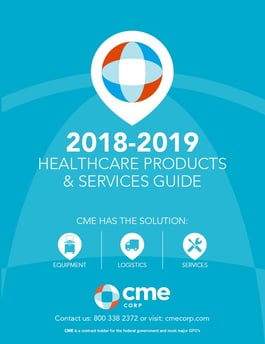 CME Corp is proud to present our new 2018-2019 Healthcare Products & Services Guide. We have added many new features to both the paper guide and our upgraded digital guide.
Following are some of the new features:
More products; over 300 pages

More defined categories & subcategories including new infection-reducing product category

Product solutions focused on improving outcomes, increasing patient satisfaction and saving money

More detailed product descriptions including videos, articles, white papers and blogs

Expanded information on our services including videos, insert boxes, blogs and eBooks throughout the catalog

New & improved indexes including a manufacturer and product index

Additional GPO and government contract pricing

Enhanced navigation

Color-coded category sidebars

Search by product, manufacturer, key word, product number or category

Website links

Video links

Section links

Blog/Resource links

Easy maneuverability between guide, website and resources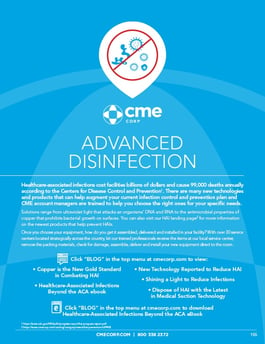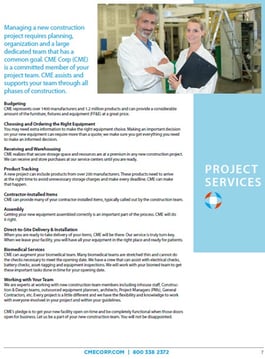 Please explore our new digital Products and Services Guide. We hope you enjoy it.
If you prefer a paper copy, please contact your CME account manager or submit a request.
---
About CME: CME Corp is the nation's premier source for healthcare equipment, turnkey logistics, and biomedical services, representing 2 million+ products from more than 2,000 manufacturers.
With two corporate offices and 35+ service centers, our mission is to help healthcare facilities nationwide reduce the cost of the equipment they purchase, make their equipment specification, delivery, installation, and maintenance processes more efficient, and help them seamlessly launch, renovate and expand on schedule.