A retrospective study showed that Healthcare-Associated Infections (HAI) were the fifth-leading cause of death at U.S. acute care hospitals. With tens of thousands of deaths each year, HAI are no small matter, and while many hospitals are taking steps to prevent these deadly infections, the problem continues and patients remain at risk.
HAI solutions, such as using Ultra-Violet (UV) light technology and initiating hand-washing and glove-wearing policies, are all effective in preventing HAI, but they also require a change in behavior for hospital staff. Someone must bring in the UV technology to disinfect the room; staff must remember to wash their hands between every interaction; gloves must be changed after each contamination. Also, where there is human behavior, there is inevitable human error.
The good news is there is a passive way to fight HAI constantly. The solution is copper.
The Power of Copper
Copper has antimicrobial properties that have the power to breakdown cell membranes and destroy the DNA of a cell which makes the cell unable to replicate itself. In layman's terms, the right type of copper in a surface has the power to kill a germ before it becomes a full-fledged infection.
Plus, without cell replication there is no cell mutation and, consequently, little risk of an HAI becoming resistant to antibiotics.
According to a recent article in Current Trends in Microbiology, surfaces made of copper alloys had 83 percent less live bacteria than surfaces without copper components. That same report found that infection rates across hospital rooms, which integrated copper HAI solutions, reduced the rate of infection by 58 percent compared to rooms without copper.
The benefits to using copper in healthcare facilities are numerous. In addition to reducing HAI and decreasing dependence on antibiotics, using copper also ensures constant protection. It does not need to be turned on or activated because it is always working against infection-causing bacteria.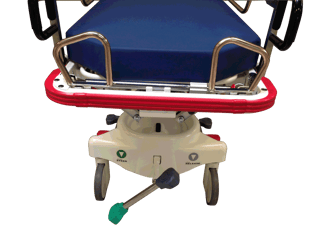 CME Copper Solutions
CME is proud to offer the HAI solutions of Pedigo Products with the help of CuVerro® copper. CuVerro® is a copper alloy surface registered with the Environmental Protection Agency that continuously kills 99.9 percent of bacteria. Pedigo Products utilizes CuVerro® on a variety of high-touch surfaces making them self-sanitizing.
The Pedigo copper products are high-traffic and high-touch items such as stretchers and IV-poles which are constantly moving around healthcare facilities. Facility staff and patients can rest easy knowing that the copper is constantly fighting HAI-causing bacteria.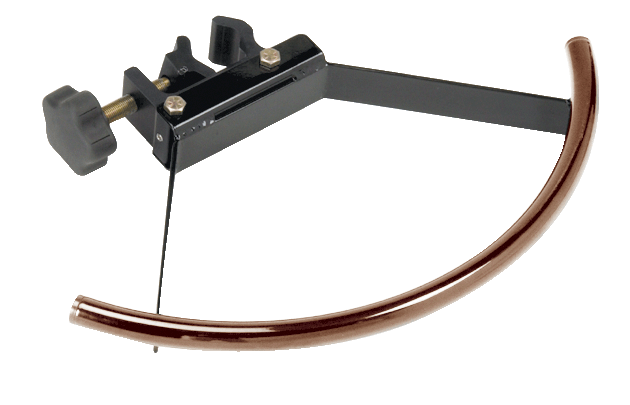 Copper solutions are extremely cost-effective, considering HAIs cost U.S. hospitals between $35.7 and $45 billion a year, whereas purchasing equipment fortified with copper does not significantly increase the purchase price. The price difference between a Pedigo 7500-Guardian transport stretcher with and without CuVerro® is less than 10 percent.
CME is dedicated to fighting HAI by providing a variety of equipment and technology solutions to our customers. Call 800.338.2372 for an account manager who can provide you with information about Pedigo Products, CuVerro® copper solutions, and more innovative anti-HAI products.
---
About CME: CME Corp is the nation's premier source for healthcare equipment, turnkey logistics, and biomedical services, representing 2 million+ products from more than 2,000 manufacturers.
With two corporate offices and 35+ service centers, our mission is to help healthcare facilities nationwide reduce the cost of the equipment they purchase, make their equipment specification, delivery, installation, and maintenance processes more efficient, and help them seamlessly launch, renovate and expand on schedule.