CME has partnered with Phononic to provide you with revolutionary refrigeration technology for all of your healthcare needs. As Phononic works hard to innovate medical and scientific grade cooling technology, CME is proud to join with them to not only exceed your expectations, but also provide the best products, service, and delivery.
About Phononic
Founded in 2009, Phononic is a company built around state-of-the-art technology and a vision for redesigning the future. Today, Phononic works to usher in a new generation of medical refrigeration featuring solid-state technology. The benefits of solid state cooling include better temperature performance, improved reliability and reduced operating noise.
Phononic is dedicated to being smart, sustainable and solid state—and to introducing the "new cool."
Phononic & CME: Product Features
One of the major undertakings of Phononic has been the Evolve medical refrigerator, which eliminates the compressor and vapor compression system from conventional refrigeration. This technology eliminates the moving parts of classic refrigeration, improving cooling system reliability while also reducing noise. Solid-state design refrigeration constantly monitors and reacts to dynamic temperature events, which makes recovery time faster in the high use environments of medical refrigeration.
In classic compact medical-grade refrigerators, the process of cooling is particularly inefficient. Because compressor based systems were designed to cover a wider area of cooling, smaller applications are cooled inconsistently, with wide temperature variations causing too cold and even freezing conditions within the device.
With Phononic's Medical Grade Compact Refrigerator, these compressor-based problems are no longer a problem—Evolve countertop refrigerators are engineered with a compressor-free system, which manages temperatures with constant monitoring and superior pull-down and recovery from door openings.
This countertop refrigerator reduces energy consumption by up to 40% while simultaneously eliminating the heat waste from mechanical compressors—all while reducing refrigerator noise to 35 decibels, an ideally silent device for noise-sensitive locations such as the NICU. With its conveniently small footprint (providing flexibility and efficiency in work space design) and optimized security systems for both safety and temperature control, this Evolve refrigerator is the latest and greatest in healthcare grade medical refrigeration.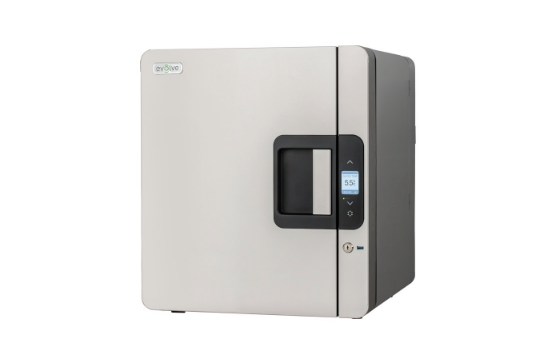 When the Phononic engineers set out to design the Evolve undercounter refrigerator, they had three goals: to provide the best cold storage protection for sensitive medical and scientific products; to adhere to strict healthcare benchmarks for noise control; and to maximize the storage capacity of the classic undercounter refrigerator. With these in mind, they created the Evolve 5.5 Undercounter Medical Refrigerator—one designed to meet all of these needs and more.
With a dynamic redesign of the classic compressor-based refrigeration system, this undercounter fridge reduces temperature oscillation to less than 0.5 degrees Celsius while guaranteeing temperature uniformity throughout the inner chamber. This eliminates cold spots, as well as the need for stabilizing water bottles to protect your goods. The removal of the compressor also dramatically reduces noise emanating from your device, with the 5.5 Evolve unit never reaching a noise level above 35 decibels.
All of this, combined with a best-in-industry 10-year warranty and a 25 percent storage expansion over like-sized products, makes this Phononic refrigerator one of the best purchases you could make for your healthcare needs.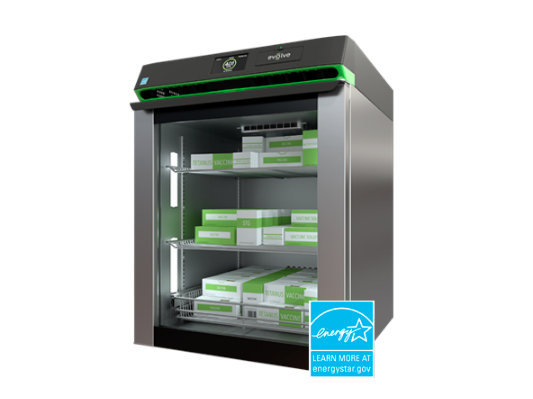 In uniting with Phononic, CME is dedicated to excellence not only in product, but service as well. If you are looking for products from a company dedicated revolutionizing an industry with quality equipment, logistics and services, look no further than Phononic's partnership with CME.
Ready to get started on stocking your healthcare facility with the best products in the industry today? Contact your CME representative for more information.
---
About CME: CME Corp is the nation's premier source for healthcare equipment, turnkey logistics, and biomedical services, representing 2 million+ products from more than 2,000 manufacturers.
With two corporate offices and 35+ service centers, our mission is to help healthcare facilities nationwide reduce the cost of the equipment they purchase, make their equipment specification, delivery, installation, and maintenance processes more efficient, and help them seamlessly launch, renovate and expand on schedule.