CME and Exergen strive to work together to provide you with the best products, particularly when it comes to offering the most advanced and valuable technology available. CME is proud to partner with the work Exergen has done for over three decades not only to exceed your expectations but to provide the best products, service, organization and delivery.

About Exergen
A leader in medical and non-invasive temperature technology, Exergen is known for generating devices at a lower cost with higher accuracy and greater reliability than what was previously thought possible. Exergen has developed a number of internationally recognized innovations with unique and patented technologies, setting the benchmark for non-contact temperature measurements throughout the industrial and medical fields.
From providing temperature sensors to NASA to creating one of the world's most popular baby gifts, Exergen thermometers are a standard of excellence in both public and medical markets alike. Dedicated to "Changing the Way The World Takes Temperature," Exergen is the key to your medical thermometer needs.
Exergen: Featured Products
When it comes to hospital and homecare-grade products, Exergen's latest and arguably most impressive product is their TAT-5000—a thermometer that takes temperature with only a light stroke across the forehead. The innovative TemporalScanner technology used in the TAT-5000 is based on infrared readings of the patient's temporal artery blood flow in addition to being fast, accurate, easy and gentle enough to use on sleeping patients. This inventive device eliminates the need to insert a thermometer anywhere on the patient and streamlines temperature readings on every patient from newborns through geriatrics.
Over 70 clinical studies have proven the effectiveness, accuracy, comfort and convenience of Exergen TemporalScanner thermometers, from patient to clinician—making these thermometers a prime choice for meeting your medical grade temperature reading needs.
The two models of thermometer are the TAT-5000 and TAT-5000s, both of which allow for the use of disposable covers. This provides the means for significant cost savings by reducing probe cover usage. Backed by a lifetime warranty, the TAT-5000 saves you money not only in cleaning, but in its ability to pay for itself once over within a year.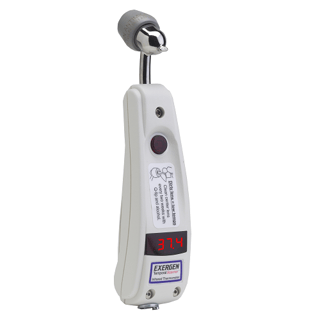 DermaTemp
A high precision handheld thermographic scanner, the DermaTemp is designed to detect skin temperature variations caused by underlying perfusion variations. Recommended for use particularly in plastic and vascular surgery, the DermaTemp scanner can be used for a number of different causes, including neurology, anesthesiology, oncology and wound management.
With four models each optimized for a specific application by probe design—a dry skin measurement model, long probe model, angle probed model and remote sensor model—DermaTemp is the answer to non-invasive monitoring of venous congestion.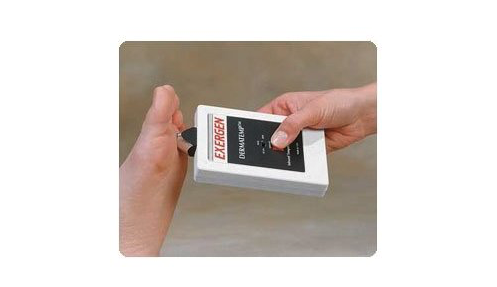 LXN Neonatal
Designed for use in the NICU, the LighTouch LXN axillary model is designed to measure temperature in as little as one second, minimizing exposure and perturbation for the infants and nursing time for staff.
The LighTouch LXN can be used in any number of situations, whether that is wet skin, incubators, during phototherapy or various heat sources such as warming pads or radiant warmers. It can also be used to verify ambient, isolette, mother's milk, blood product or feeding solution temperatures, making it a versatile product meeting the gold standard of measuring a newborn's temperature.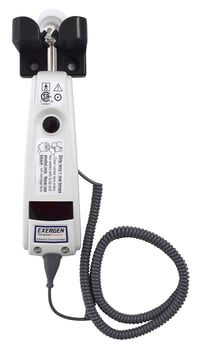 In partnering with Exergen, CME is dedicated to providing you with only the best products for your healthcare needs. If you are looking for a company dedicated to not only technological innovation but lifetime value products that prove their worth time and time again, look no further than Exergen through CME.
Ready to get started on staffing your healthcare with the best products in the industry today? Contact your CME representative for more info.
---
About CME: CME Corp is the nation's premier source for healthcare equipment, turnkey logistics, and biomedical services, representing 2 million+ products from more than 2,000 manufacturers.
With two corporate offices and 35+ service centers, our mission is to help healthcare facilities nationwide reduce the cost of the equipment they purchase, make their equipment specification, delivery, installation, and maintenance processes more efficient, and help them seamlessly launch, renovate and expand on schedule.