The Covid-19 pandemic has certainly wreaked havoc on the healthcare equipment supply chain by increasing lead times, prices, and freight costs. Prior to the pandemic CME Corp recorded lead times for equipment between three and eight weeks on average. This week, lead times reached 12-20 weeks on average, more than tripling since the onset of the pandemic. Most industry leaders are expecting the supply chain to start to recover by the end 2022. What effect might the Ukraine-Russia War have on this recovery? It is still too early to tell what the long-term effects might be but there are already problems starting to surface. Here are three areas to watch:
Raw Materials Shortages
China produces more than half of all the steel in the world but Russia and Ukraine rank among the top steel producers. Ukraine is also rich in iron ore, natural gas, and coal. Five countries produce the lion's share of chromium: South Africa, Kazakhstan, Turkey, India, and Finland. Chromium isn't produced in Ukraine, but Kazakhstan and Turkey are big producers and are war adjacent. Very little aluminum is produced in the US. China is again number one with Russia and India following. Other raw materials shortages that are ongoing include plastics and electronic components. Again, very little of these materials are produced in the US. Some of our customers have asked us to designate products made in the US. Some equipment is manufactured in the US but most of the raw materials still come from outside of the US. Just because a product is manufactured state-side does not mean it will have shorter lead-times.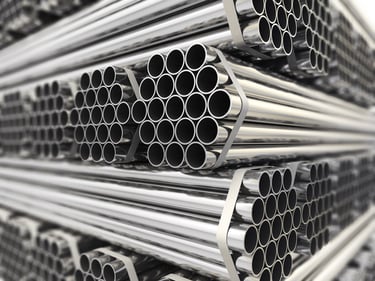 Logistical Challenges
Shipping costs have sky-rocketed due to Covid-19. Container freight rates between Asia and the US have increased more than 250%. Freighters are still backed up in west coast ports but as of February the number of ships started to shrink, which is hopefully a positive sign. Trucking costs were up 22% as of last month over last year due to lack of drivers, trucks, and trailers. The US just cut off the supply of Russian oil at a time when gas prices are already at an all-time high. This will further impact freight costs going forward. All of these global logistical issues not only increase prices but delay the shipment of raw materials and finished goods around the world.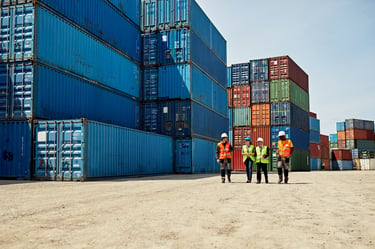 Labor Shortages
Although the Ukraine-Russia War does not have a direct impact on the labor shortages, it is an area that must be monitored. Labor shortages are impacting every step of the supply chain from manufacturing, shipping, trucking, distribution, to healthcare workers. The labor shortage is complicated, and some experts think this issue won't go away and could get worse. The problem is world-wide but, in the US, 20% of trucking jobs are unfilled. Since Covid-19, only 38% of the over-55 workforce has come back to work. Some retired and some were laid-off. No-one really knows if this workforce will ever return. Younger workers are resigning and looking for better, more rewarding jobs. Working mothers were very much impacted by Covid-19 but hopefully will come back to the workforce as the pandemic gets more manageable. Companies are strengthening their benefits and pay to entice and keep good people, further impacting costs.
These supply chain issues are global and complicated, but here are some ideas that CME can suggest to our customers:
Plan equipment purchases early and order early
Be flexible and entertain quality alternatives when available
Expand your supplier portfolio to include more distributors and manufacturers
Look for supplier partners that can help with logistics and biomedical check-ins
---
About CME: CME Corp is a full-service healthcare equipment and turn-key logistics company providing personalized support and service. With service centers nationwide, CME offers more than 2 million medical products from a total of over 2,000 manufacturers. CME is a healthcare system's complete equipment solution by providing product selection, sales, warehousing, assembly, staging, direct-to-site delivery, installation, and biomedical services for all its equipment.