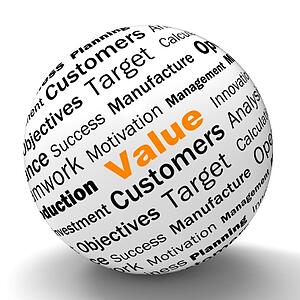 Healthcare Supply Chain Strategist Lynn Everard, C.P.M., CBM, says the challenges faced by hospital equipment and supplies procurement managers include:
Reimbursement cuts
Regulation
Multiple accreditation bodies/standards of compliance
HIPAA
Nursing shortage
Need to modernize equipment and facilities while delivering on-time and within budget
Supply chain, according to Healthcare Finance News, is one operational area where "efficiency reigns supreme." Out-of-stock in the retail industry poses a problem, but in the healthcare industry, it can impact life or death, so no one discounts the importance of using supply chain management principles in healthcare. Supply chain management can account for as much as 38 percent of your organization's budget, and there is no argument that it adds value to healthcare organizations' overall operations.
The healthcare industry's rapidly changing patient-care and expense dynamics continue to challenge procurement and supply chain managers at every level. The good news, says McKinsey & Company, is that models exist to help you formulate a strategy that will best serve your organization. There are variables; pharmaceutical supply vs. equipment and inventory purchasing are not typically managed by the same department, but the same basic principles of supply chain management are applicable.
Another point to consider: Whether you are a flagship educational facility or a regional healthcare site, you are part of an ongoing push for global standardization within healthcare practice. "Products are more complex and regulatory scrutiny is stricter," says McKinsey. With that in mind, maintaining an inventory that will not only cover typical usage but also allow for an emergency situation while staying within budget is every healthcare procurement/supply chain manager's challenge.
One size doesn't necessarily fit all. Inequities result when you use a single supply chain process; for example, you'll have high inventory in one area but be forced to use more expensive expedited delivery, because you miscalculated inventory levels in another. Categorize your purchasing then develop usage forecasting, ordering, and distribution/delivery strategies for each category.
McKinsey also notes that healthcare companies "need to increase the transparency of their costs, including manufacturing, transport, warehousing, inventory holding, staff, and obsolescence. . ." Capturing the necessary data is critical to your organization's efficiency. Following patients from registration to dismissal, recording the medical equipment and products used can help drive compliance, performance, and profit.
Collaboration between departments -- sharing that information -- can increase your purchasing power and profits through quantity volume purchases. Healthcare Group Purchasing Organizations (GPOs) leverage purchase volumes with price reductions from manufacturers and distributors.
Effective supply chain management can reduce labor costs, purchase costs, storage space requirements and delivery costs as well as assuring availability of products when needed. This benefits - adds value to - the customer (the patient and the third-party payer) by controlling operational costs and also providing the materials required to provide quality care. These values are achieved through specific functionalities, including:
Cost savings with GPO contracts

Comparative bidding for products outside of GPO contracts

Electronic supply request processing at the department level

Automated inventory control with par level maintenance

Just-in-time delivery from prime vendor distributors
For new construction projects, expansions and remodeling that require new equipment procurement outside of the typical supply chain process, using a distributor that specializes in equipment procurement and deliveries can assist you to increase efficiency within your organization similar to that achieved through the supply chain management process.

At CME, we want to help you make informed decisions at every level of the project planning, purchasing and departmental procurement process. And because we have over 30 years as a trusted medical distributor, you can trust our guidance. Call 800-221-7265 or contact us with questions or comments. Be sure to download and read The Ultimate Cheat Sheet on Purchasing New Hospital Equipment for additional information.

Image courtesy of: Stuart Miles/ Freedigitalphotos.net