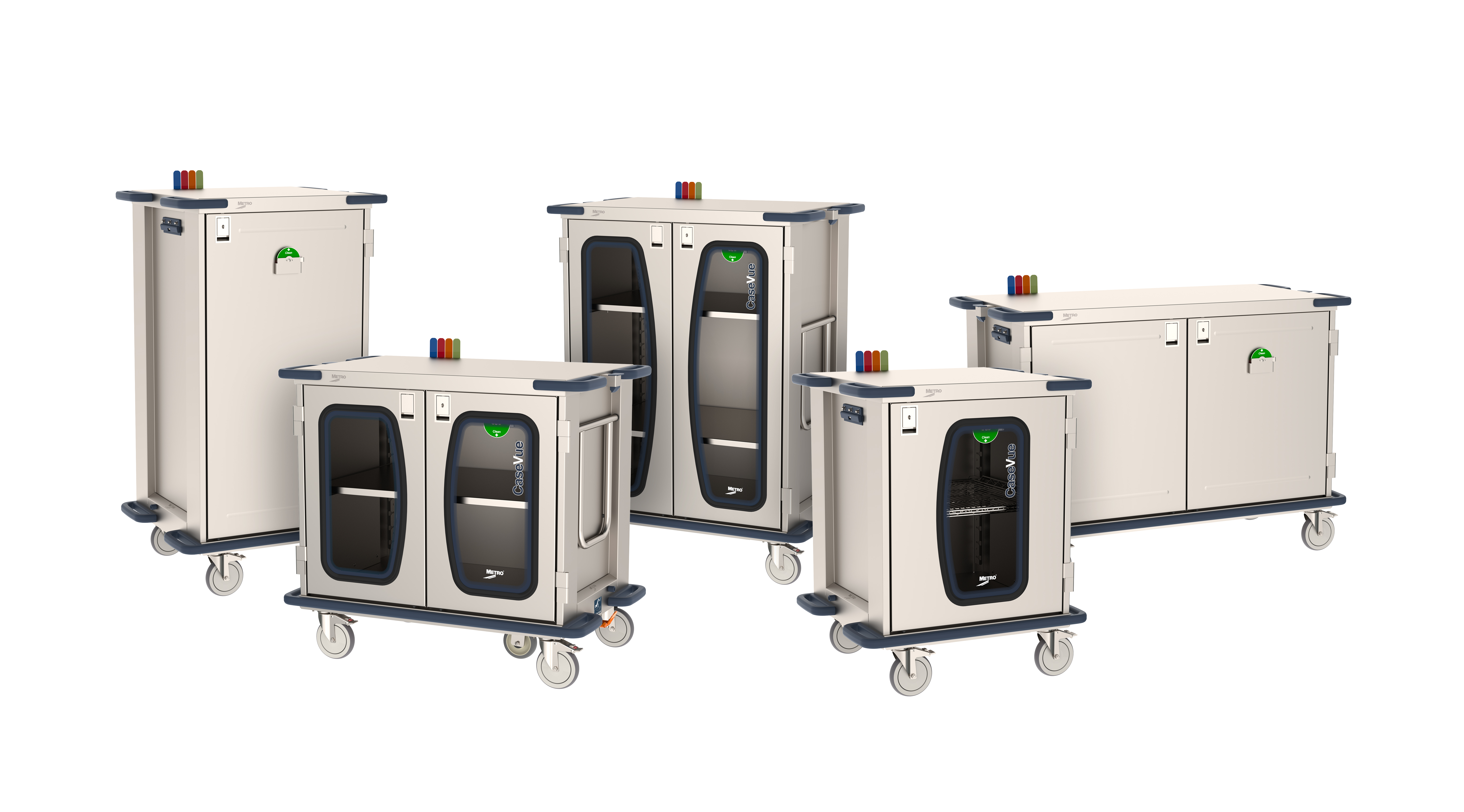 Since the latest COVID surge has died down, many hospitals and surgery centers are now tackling the mountain of backlogged surgeries. Healthcare facilities need to streamline surgical processes to maximize throughput. Choosing the right surgical cart is critical. Metro's team is consistently looking for ways to make supply transport and storage easier and more efficient for healthcare professionals. While researching storage and transport requirements for sterile processing operations, our team noticed that case carts lacked key features that could improve workflow.
Facilities were improvising to make their processes work, like using soccer cones to identify cart status, needing mittens to pull carts out of the cart washer, and fighting with carts to keep them tracking in a straight line and going around corners. The lack of a designed solution caused unnecessary inefficiencies throughout the day-to-day activities.
Introducing Metro CaseVue™, the all-new case cart that is designed around the day-to-day operations of facilities with enhancements that remove the improv and allow the sterile processing department to work more efficiently.