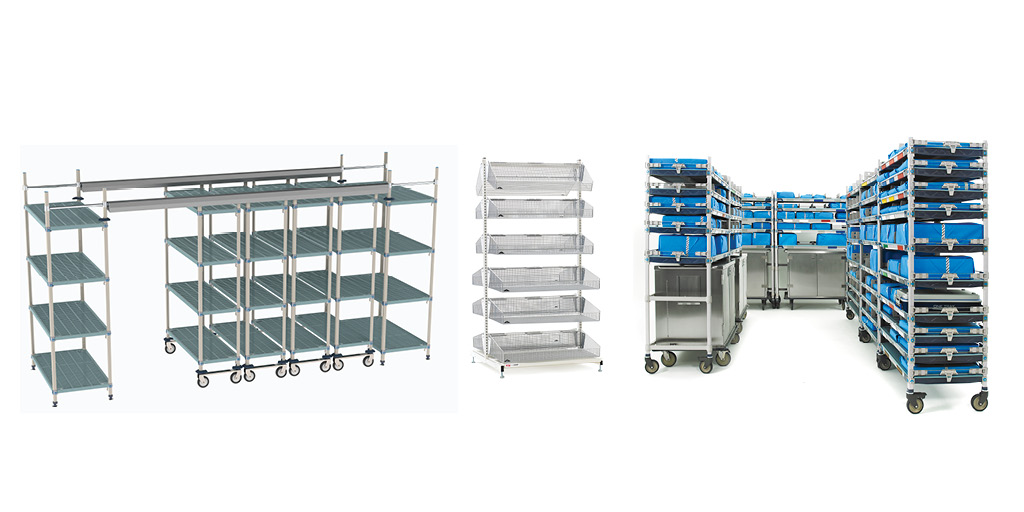 Shelving units filled with an array of roughly organized supplies and crowded into a small space. Sound familiar?
For many healthcare facilities supply storage space is limited, challenging even the best inventory control systems to maintain required levels of supplies and manage product expirations in the crowded, possibly disorganized environment.
So, is the problem the size of the space or is it how the limited space is used?
While more space for supplies is always on the wish list, the best solution is to optimize the available space with high-density shelving. Increase storage space with Track Shelving, Basket Shelving or a Customized Shelving system specific to your needs.